Customer Stories
Aluproff: Net Zero Travel fits perfectly into our philosophy, culture and core values
Aluproff: Goodwings sustains us in crossing the neutral line, in doing more good than harm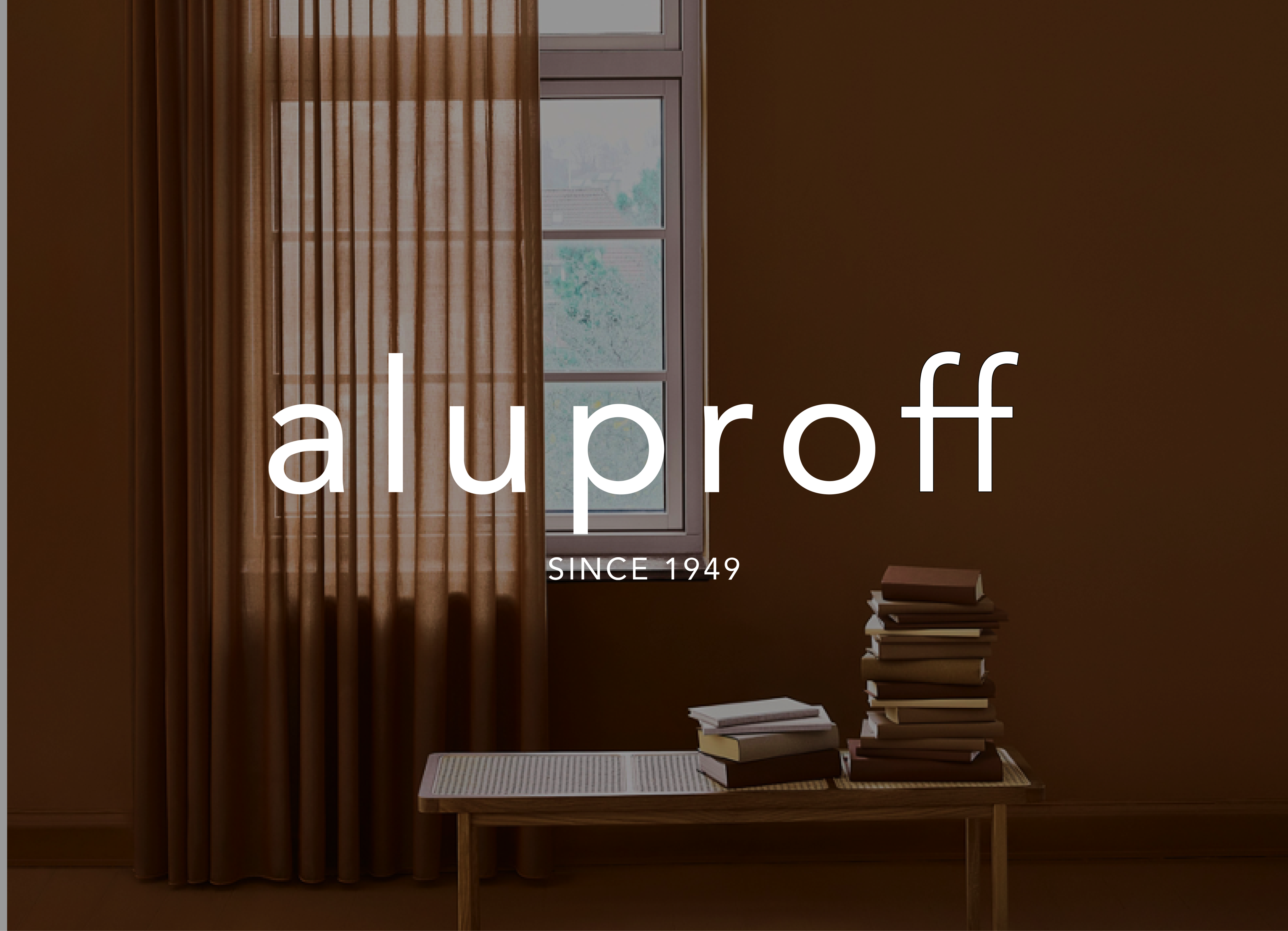 Customer Story
Aluproff is Scandinavia's largest supplier of curtain equipment. Aluproff creates products enhancing modern lifestyle with Scandinavian crafts and design tradition and at the same time promoting sustainable development. The company wants to make a difference – not only with regards to the way interior design is perceived, but on a larger scale; with regards to the planet left for future generations.
We caught up with Thomas Trads Hansen, CEO of Aluproff, to hear his thoughts on how Goodwings adds value to his company.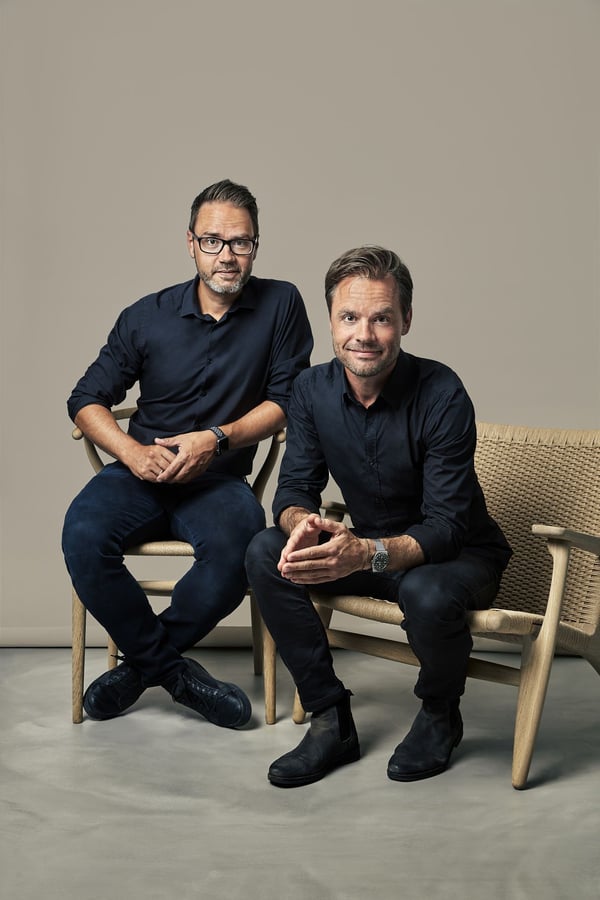 Rasmus Stilling-Petersen, CCO & Owner (left) and Thomas Trads Hansen,
CEO (right) of Aluproff


Can you tell us about the reason why Aluproff has decided to travel Net
Zero with Goodwings?
"Taking responsibility for the world in which we do business is a natural matter of course for us.
With an ambition to balance our social, environmental and economic efforts, we strive to work structured and targeted with several bottom lines. We call it purposeful growth.

As a design- and manufacturing company with exports to more than 55 countries globally, we focus on continuously bringing more circularity into our business model, but to a large extent also on our partnerships across the supply chain.

The proximity to our partners, the close relationships with both suppliers and customers, is essential for us. Being present locally in a global world. This requires for us a lot of travel activity.

Thus, travelling Net Zero with Goodwings is enriching for us on several levels:
it supports our ambitions to take responsibility for our own activities, and at the same time strengthens us in our efforts empowering others and inspire positive change across our supply chain."
Has Goodwings helped reduce the time you spend on calculating Aluproff's travel emissions?
"Collecting data on our own has proven to be extremely time consuming, as well as associated with uncertainty about the accuracy and validity of the data. The Goodwings booking system is extremely user-friendly and the carbon calculator, providing valid and transparent data, has given us new knowledge and insight into CO2 emissions throughout the entire process.

On top of that, the system has also been a lever for our employees to choose more environmentally friendly travel solutions."
Has your decision to make your business travel Net Zero affected your company
culture, company image and/or your employees' perception of you?
"As a leader, I find it highly enriching to be able to bring meaning and purpose into the working lives of my colleagues. To make them feel that they are part of something bigger than they will necessarily be able to achieve on their own.

In everything we do, we strive to inspire our colleagues to make sustainable and responsible choices. From the way they sort their waste, to the way they travel. In this way, Net Zero Travel fits perfectly into our philosophy, culture and core values."




Can you tell us about your thoughts on verification of CO2 removal, and what it
means to you that we verifiably remove your travel emissions with a VCS-verified
treeplanting project?
"It is of great importance to us to provide an open and honest communication about our activities in general, including both our successes and our failed initiatives.

We believe that transparency is one of the keys to running a responsible and sustainable business.

By focusing on just a single well-documented and verified project, as the VCS-verified tree planting project, Goodwings transform something complex and abstract into being very tangible and specific. Making CO2 removal significantly easier to relate to, and easier to communicate.

The verification gives us assurance of adequate data and enables us to convey our message with full transparency and credibility."
Does Aluproff have a sustainable goal that Goodwings is helping you
achieve?
"Crossing the neutral line, doing more good than harm. This is our Northern Star.
Purposeful growth is our path, which we seek to follow by balancing the triple bottom line, framed by the UN Sustainable Development Goals.
We have carefully selected 4 of the 17 goals that we can best influence, and set clear targets, indicators and defined concrete activities under each goal that permeate our daily activities and behaviour.
Travelling Net Zero with Goodwings relates partly to our work with SDG 13 "Climate Action", specifically via carbon sequestration, and partly to our work with SDG 17 "Partnerships for the goals" and is thus an important element in heading towards our Northern Star."