Customer Stories
Goodiebox are dedicated to taking social responsibility by traveling CO2 neutral with Goodwings
Rasmus Schmiegelow, Co-founder and CEO of Goodiebox is dedicated to taking social responsibility by traveling CO2 neutral with Goodwings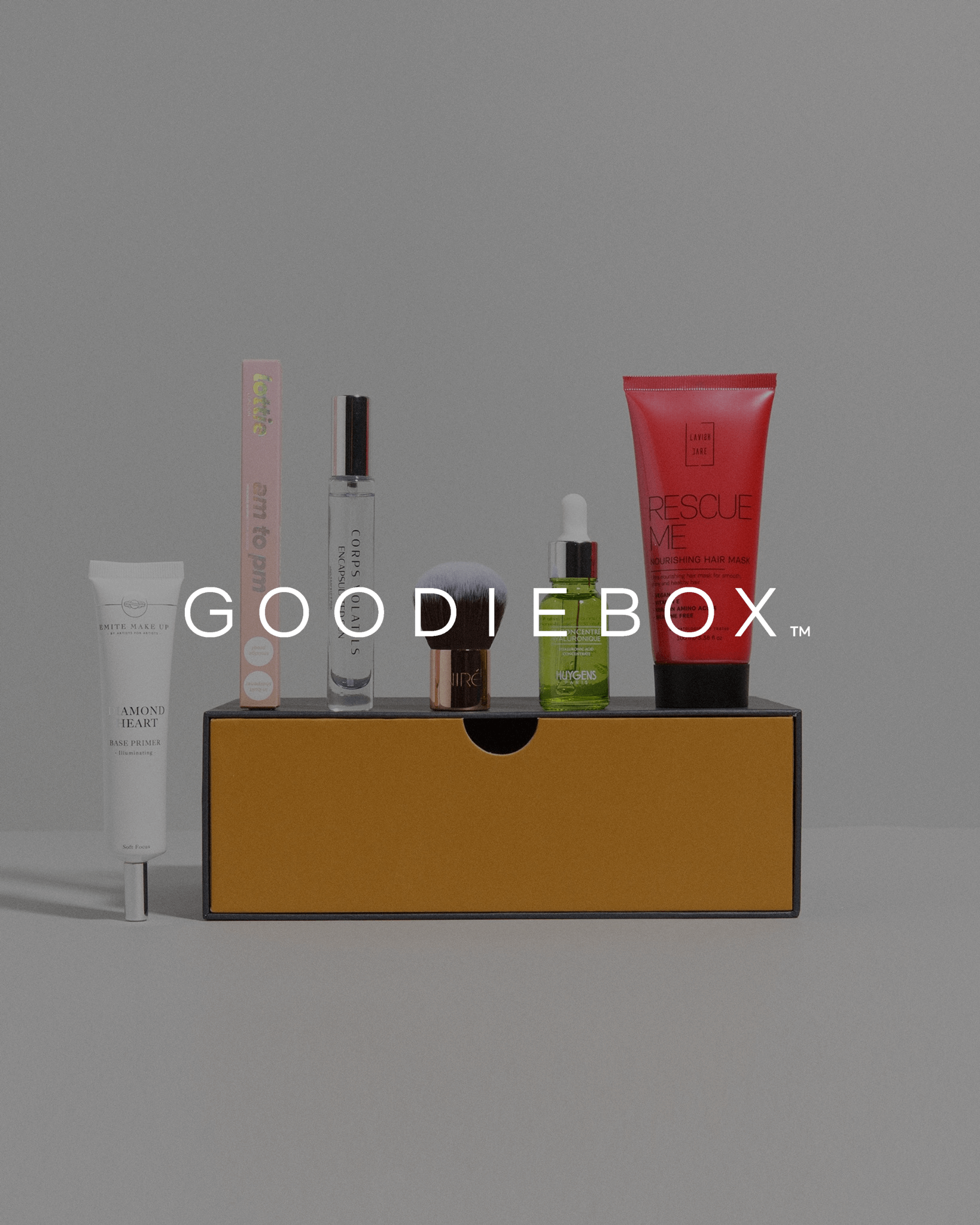 Customer Story by Sandi Bjerregaard
Goodiebox was founded in 2012. They provide a monthly subscription for a box of beauty and cosmetics for people all around Europe. Goodiebox believes in creating happy moments for its members, and they want to shape the future of beauty tech.
Most importantly, they believe in preserving a happy earth, a greener tomorrow, and taking social responsibility.
We caught up with Rasmus Schmiegelow, CEO of Goodiebox, to hear his thoughts on how Goodwings adds value to his company.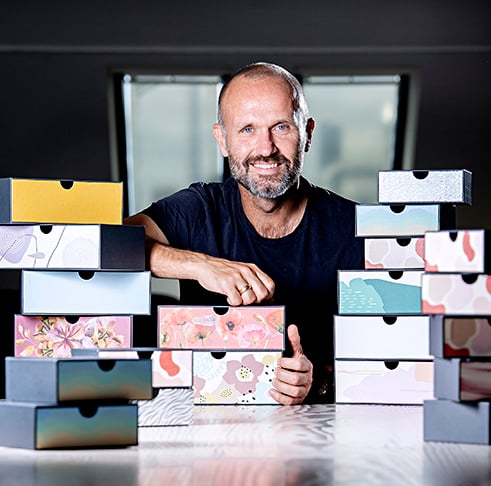 Rasmus Schmiegelow, CEO of Goodiebox
Why has Goodiebox decided to travel CO2 neutral with Goodwings?
Goodiebox is different. Some would maybe say a bit happily naive. From our very start in 2012 we have had a very clear idea of why we exist and what makes us Goodiebox. We see ourselves as a happy moments company.

And we believe we must play an active role in preserving the foundation for all true happy moments - a healthy and happy earth creating a greener future and taking social responsibility. We will never be fully happy humans if we don't have a happy earth and our most challenging problems cannot be solved by government and nonprofits alone.

The leading goal for Goodiebox is to be CO2 neutral in 2023 and CO2 negative in 2025. And with Net Zero we become much more aware of how much CO2 our traveling creates and that gives us a super useful insight.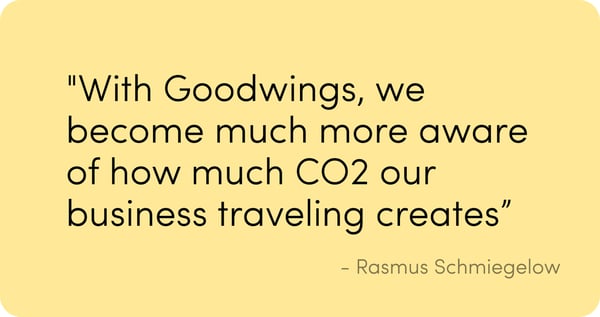 Has Goodwings helped reduce the time you spend on calculating Goodiebox's travel emissions?
By using Goodwings CO2 calculation, everything is super visual from the minute you have your booking. And easy to travel Net Zero.


Has your decision to make your business travel CO2 neutral affected your company culture, image, and/or your employees' perception of Goodiebox?
It has been a strong wish from our employees, and now we believe it sends a strong signal and statement that Goodiebox takes this very seriously.

As a happy moment company with members across Europe, we have a bold ambition to do good and make a positive impact on the people we are in contact with. Teaming up with Goodwings really supports this ambition and has been supported by team Goodiebox since day 1.
What does it mean for you to remove your travel emissions with a VCS-verified tree planting project?
With our bold ambition to be CO2 neutral in 2023 and CO2 negative in 2025 verification of CO2 removal is really important for us.

We need to be able to make the verification and be transparent in the calculations. And it has been important for us that the project chosen by Goodwings is sequestering carbon by planting forest on degraded grasslands, while also providing ecological and socio-economic benefits to the local ecosystems and community.
Does Goodiebox have a sustainable goal that Goodwings is helping you
achieve?
To create as many Happy Moments as possible is our purpose, so to support this purpose, sustainable goals go beyond scope 1 and 2 emissions to also include the biggest indirect scope 3 emissions. Using Goodwings as our platform for business traveling supports our overall CO2 neutral and CO2 negative 2025 commitment.
Click here if you are interested in an informal chat.