Customer Stories
Hammeken Cellars: Goodwings is good for our bottom line, and Mother Nature's too
Hammeken Cellars: Goodwings is good for our bottom line, and Mother Nature's too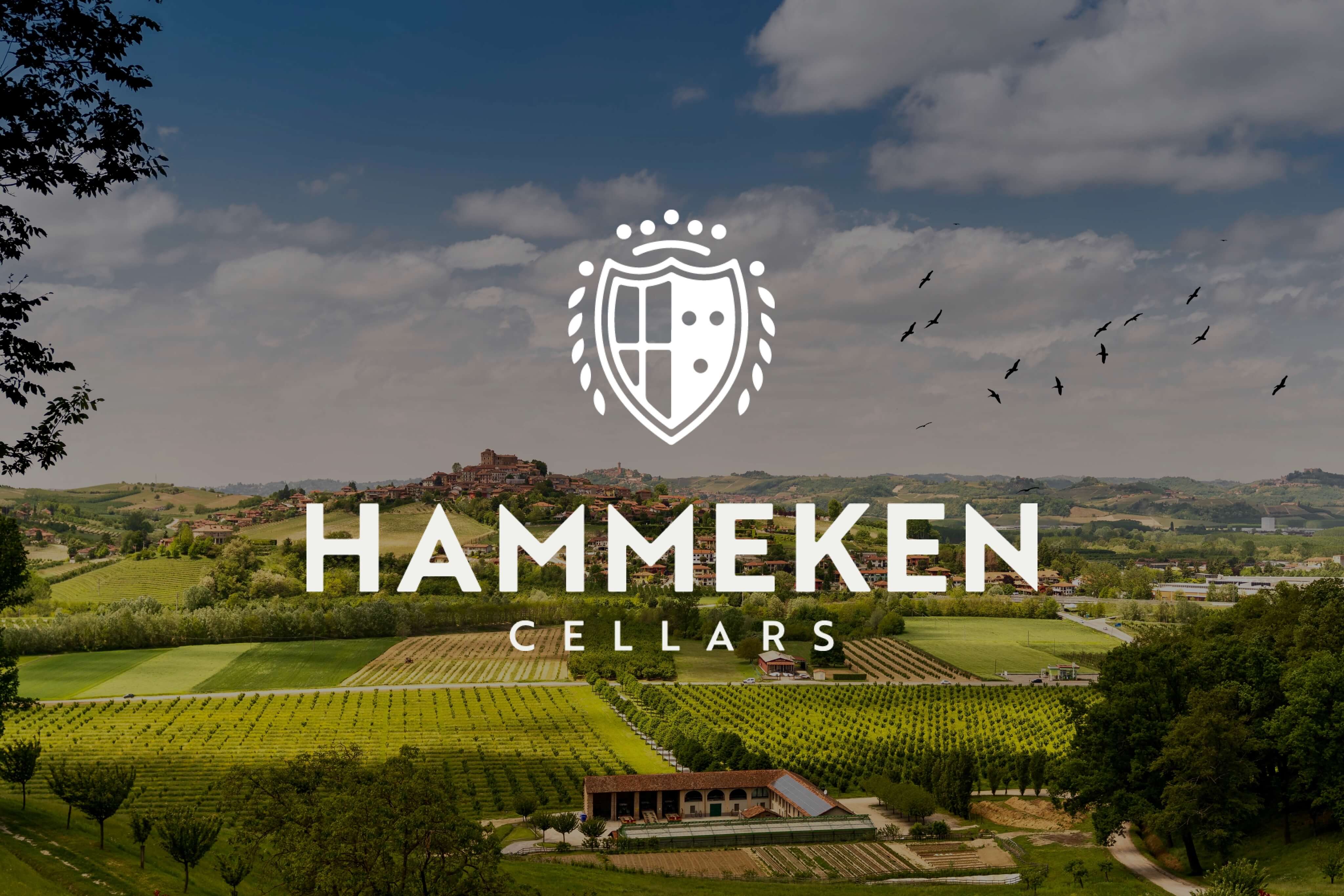 Customer Story
Hammeken Cellars creates and commercializes modern, high quality Spanish wines, focusing on the latest consumer trends, delivering affordable luxury in every bottle. The company is also increasingly aware of the need to consume and produce products that respect both our health and the place we inhabit, our planet.

We caught up with founder of Hammeken Cellars, Nicholas Hammeken, to hear his thoughts on how Goodwings adds value to his company.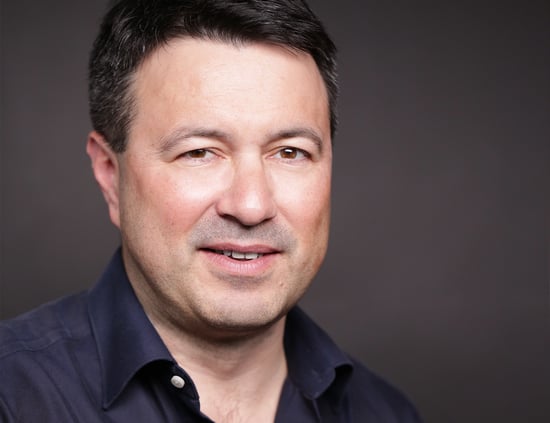 Nicholas Hammeken, Founder & Director of Innovation at Hammeken Cellars
Have you signed Hammeken Cellars up to Goodwings due to climate concerns or financial considerations?
"I have signed Hammeken Cellars up to Goodwings' Net Zero Travel service both because of climate concerns and financial benefits. The climate benefit is a no-brainer, and the financial upside is a nice addition to an overall strong concept."
How has Goodwings helped Hammeken Cellars reduce time spent on calculating your travel emissions?
"Goodwings has helped us with a major headache - the travel emission calculation. We're saving tons of hours not having to make the calculations ourselves, and it has also made us more conscious about how we travel. With every hotel booking our travel emissions from flights, accommodations and transfers are automatically calculated and all the data is readily available on our dashboard, ready for our climate reporting."
.. the interview continues below the business case 👇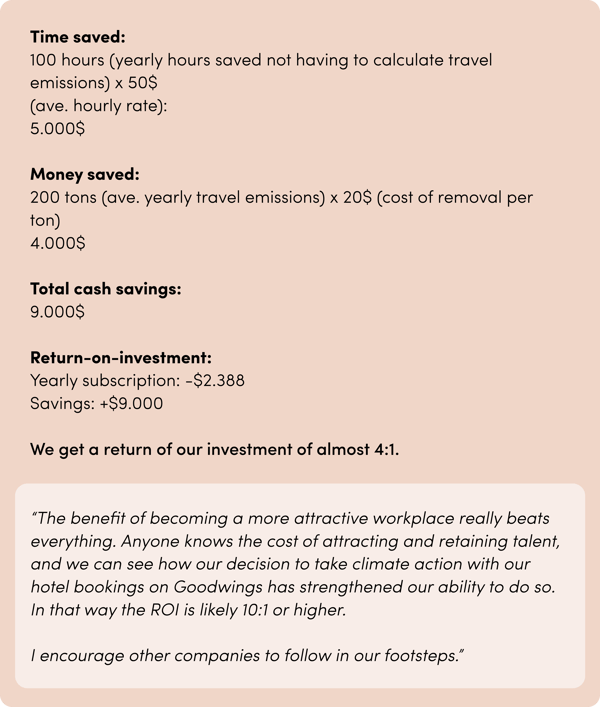 What does it mean for Hammeken Cellars that Goodwings pays to remove your travel emissions through high quality VCS-verified projects?
"We save money because we don't have to pay for the removal of our emissions ourselves. Goodwings does that for us with the revenues they make from our hotel bookings on their platform, so we save quite a lot of money. These verified removal credits are expensive, around 20$ per ton removed, so it's good business for us that Goodwings not only takes care of the calculation, but the cost of removal too."
Has your decision to travel Net Zero with Goodwings affected your employees' perception of you and Hammeken Cellars as a workplace?
"Our decision to travel Net Zero with Goodwings gave us the courage to go even further at Hammeken Cellars. So now we are also committed to plant trees in deforested areas in Africa via our I´M YOUR ORGANIC brand. We have already planted 20.000 trees and the next 30.000 trees will be planted later in 2021. I see the staff at Hammeken feel much more empowered by these two projects than in the past."