Sustainable Business Travel
The rise of bleisure travel in 2023
Learn how to incorporate bleisure into your travel policy and the benefits it can bring. Find out how Goodwings can help you with bleisure travel and reduce your carbon footprint.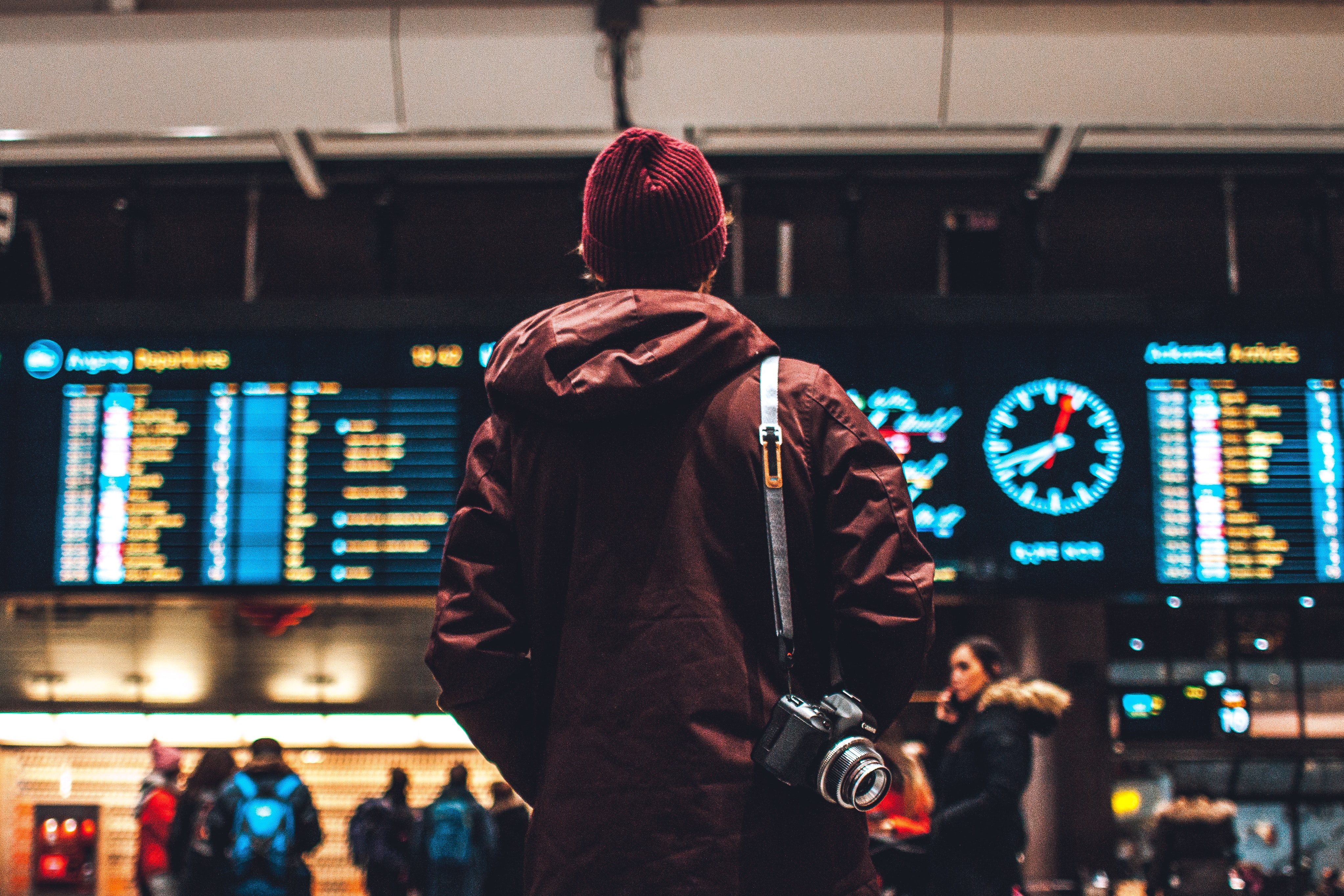 You may have heard of bleisure travel, but what's less clear is how to incorporate it into you corporate travel policy. We look at the benefits of adding it as an employee perk, how it can help reduce your emissions, and some of the key watch outs to consider before rolling it out across your company.
What is bleisure travel?
Bleisure is a combination of two words - "business" and "leisure". The term was first coined by The Future Lab to describe how employees could blur the lines between work and personal travel, by turning any business trip into a holiday. Bleisure has largely been facilitated by technology, and accelerated by the pandemic, which saw the rise of the "digital nomad" movement and looser restrictions on where employees needed to physically be in order to do their work. While remote work allowances are shifting dramatically, with the likes of Google, Amazon and Meta calling employees back to the office, bleisure still remains a popular choice for people looking to add some holiday time on the back of their business trip.
How "extended stay" hotels are making bleisure easier
To accommodate bleisure travelers, and the rise of "workcations" or "long-term travel", a number of the large hotel chains such as the Hilton, Hyatt House and Marriott International have extended their offering to include "extended stay" rooms. These rooms include facilities like a small kitchen to prepare food, and self-service laundry facilities, which make it easier for customers to stay longer, and make it more like a home from home. From the hotel's perspective, these options have the benefit of being cheaper to build and run than full service hotels, with the added benefit of having a lighter carbon footprint, because in many cases there are fewer facilities to run and no need for regular daily towel changes and housekeeping.
3 tips to help you incorporate bleisure into your travel policy
Allowing employees to extend their business trips, provided that it doesn't add more than 10% to the cost of the journey, can be a great way of giving them an additional benefit when they're traveling for work. From an emissions point of view, it has the benefit of reducing the total number of flights booked, because it effectively kills two birds with one stone. That said, it is important to set up some ground rules to make sure that there are no surprise expenses or additional costs that you have to deal with when they return. Here are a few things you can put in place:
1. Define who is eligible for bleisure travel
In some cases, businesses may offer bleisure travel as a bonus perk or to incentivise positive contributions to the company. Alternatively, it could just be a broader company perk than anyone can take advantage of. It's a good idea to decide which it is from the start. Alternatively, if you're looking to discourage travel overall, you may not want to incorporate it full stop, but it can be a great way of offering an employee benefit that your competitors don't.
2. Explain what types of trips can be turned into "workcations"
It's important set clear guidelines, so that employees know what's in and what's out. For example, long-distance or international business trips may be more eligible for bleisure as the carbon emissions amounts will be considerably larger, and the personal costs of those flights would be more expensive for a holiday. So helping individuals reduce their annual carbon footprint and costs is a win-win.
3. Let employees know what expenses will be reimbursed
As part of your corporate travel policy, you'll need to create a special section or appendix that specifically covers bleisure travel. As part of this section, there are a few things you should consider addressing when it comes to expenses:
How should employees book and be reimbursed for family holidays? Should the employee use the company's travel management tool to book tickets for their spouse and/or children, and how should they pay the company back if so? (This could, for example, be subtracted from their pay check)
Should the employee book a return flight from the same destination they flew into? And if not, who should cover the difference?
What percentage of additional flight or hotel costs are you prepared to cover?
From an expense point of view, when does the business trip officially "end" and the holiday begin?
How should employees label and submit their expenses from the trip - including personal and business?



Build your own sustainable travel policy
Give your corporate travel policy a sustainable boost
Key watch-outs with bleisure travel
Aside from defining the guidelines for bleisure, there are a few things you'll want to stay on top of to make sure that you incorporate bleisure as a company perk without any hiccups.
Beware of the optics if the client is paying
If you're expensing the business trip to the client, it's important to be upfront with them, to avoid any awkwardness when it comes to paying expenses. A good way to do this is to clearly underscore this at the pitch and budgeting stage, by stating that any expenses outside of the business trip will be covered by the employee or company.
Don't forget travel insurance
Your company's travel insurance will cover the employee for the period that they're traveling on behalf of the company, but they need to take out extra insurance for the days that they're turning into a holiday. That goes for their family members too if they're traveling with them.
Don't overlook Duty of Care
You are still responsible for ensuring the safety, security and wellbeing of your employees when they're on the road, although the lines can seem a little blurry when it comes to bleisure travel. It's important to stress that employees should stick to the corporate travel policy, do a risk assessment before they leave, and not travel into high risk areas.
Consider any legal or tax implications
This is where it can get tricky from a tax perspective, so it's worth consulting with your in-house accounting team, or get some advice from a legal expert before you incorporate bleisure into your travel policy. The reason for this is that if you overlook some aspects of the travel, the trip may end up being non-tax deductible and cost you more money.
How Goodwings can help you get started with bleisure travel
If you're just getting started with incorporating bleisure into your corporate travel policy, we can help. When you book your travel with Goodwings, you'll get:
In-built travel policies
These are used to make sure that employees stick to specific company guidelines when they travel, so that there's no room for guesswork when it comes to modes of transport or accommodation options. What's even better is that you tailor this feature specifically to the bleisure travel guidelines you've set in your corporate travel policy.
In built approval flows
To help make sure that things don't get out of control, and you maintain strict control over your expenses, the Goodwings dashboard will help you speed up the process of approving or denying travel requests, expenses or bookings. This is helpful because it automates how you approve travel, especially when it comes to bleisure.
Expense integration
With so many trips to keep track of - both business and leisure, you'll want to know that all the expenses are being captured in a way that makes it easy for you to both account for the money spent, and keep the accounts team happy.
Emissions calculations
Bleisure travel has the added benefit of reducing overall emissions, because it reduces the total number of flights for any individual or family. When you book with Goodwings, you'll not only be able to see all your emissions organized in one central dashboard, but you'll also be able to reduce them at no extra cost.