Sustainable Business Travel
5 reasons your company needs a sustainable travel policy
Discover how a sustainable travel policy can help you cut costs, reduce carbon emissions and boost employee awareness around climate change.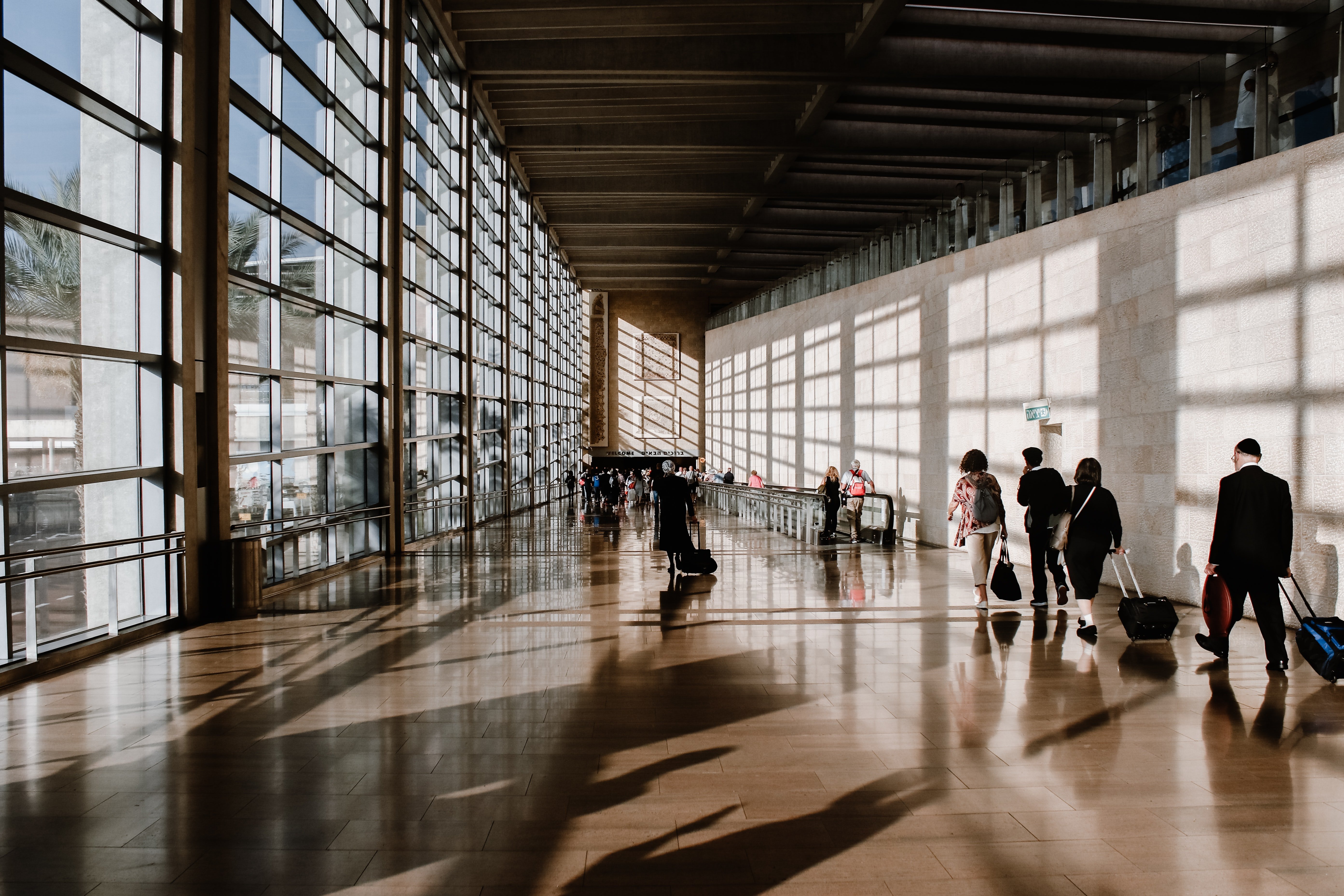 What is a sustainable travel policy?
Many businesses are experiencing levels of travel that are exceeding pre-pandemic levels. Added to that, they're also trying to reduce their carbon footrprint in line with climate targets and Net Zero goals. A sustainable travel policy can provide the structure and education to help employees make more sustainable choices when they're on the road, but also help businesses manage their travel budgets and minimize their carbon footprint. The purpose of the sustainable travel policy is to minimize the negative impact that travel has on the environment, society, and local communities and promote a responsible approach to travel in general. The overall aim of the sustainable travel policy is to balance the need for business-related travel with the goal of sustainability and responsible resource management.



Why you need a sustainable travel policy

1. It helps you control travel costs: With higher airfare and hotel rates to contend with, controlling travel budgets will continue to be a top priority for businesses of all sizes. Having a sustainable travel policy in place helps the finance team forecast and control spending while also giving a realistic picture of carbon emissions that will need to be reduced or offset.

2. It shows you're serious about sustainability: The best way of showing that you're serious about building sustainability into your culture is by turning pledges into action. For businesses who do not produce and sell goods (such as consultancy firms like PWC), business travel is responsible for a significant portion of their carbon emissions. Last year, PWC reported that travel made up 68% of their company's total carbon emissions, making it a major focus area for reductions. Overall, addressing your business travel can be a quick win and a good way of showing your employees (not to mention your competitors!) that it's a priority area for your business.

3. It helps you keep track of your travel activity: A more consistent and uniform approach to planning and booking travel will give you the data you need to establish travel trends and identify where to reduce your emissions. For example if you can see that long-haul trips are causing the bulk of your company's emissions, you may decide that longer but less frequent trips would help to reduce the company's climate impact.

4. It keeps your employees safe when they're abroad: As an employer, you have a responsibility to ensure the safety and wellbeing of your employees when they're traveling on behalf of the company. A travel policy (whether it's sustainable or not!) provides them with the tools they need in unpredictable situations, whether that's a canceled flight, or a hospital visit.

5. It creates a level playing field for business travel: The approach you use to ensure that pay conditions are fair for your employees - that same approach should be applied to travel. The last thing you want is to invite office gossip that someone got to fly business for a short-haul trip, when others didn't. Leveling the playing field will help eliminate any ambiguity around business travel.







Build your own sustainable travel policy with our free guide!


How to get everyone onboard with your sustainable travel policy

Make sure your message comes from the top
If the CEO doesn't firmly endorse and stick to the sustainable travel policy, it's going to come across as nagging from the office or travel manager, which is the beginning of the end, because it will demotivate that person to champion the initiative. So, how to make sure it doesn't fail before it gets started? Get the CEO to send out an all-personnel email or arrange an in-person meeting. Here are the key things that they should cover in their communication:


Why it's important for the business, but also the planet


This is a huge opportunity for the CEO to inspire and really show the company's commitment to reducing the climate impact of business travel.




What the goal is (for example, we want / need to reduce our carbon emissions by 20% by 2025)


Whether your business has official reduction targets or not, it's important to have a tangible goal (just like you would for any business initiative), that can help you measure success.




What employees' role is in making it a success


Increasingly, employees want to know that there is a role for them beyond their nine to five. Involving them in a target-based initiative like travel is a great way of giving them ownership of something that can really make a difference.




Why their feedback is important
Getting it right will take time and lots of rounds of feedback, so providing space for employees to share their experience (for example if they are using a new platform or software) will highlight that it's a process and one that they're all part of.


When and how the initial results will be shared
Having regular check-ins to share the results and feedback is the best way of boosting morale and gives you the best chance of making it a long-term success.
Make it easy to use!
The easiest way to fail is to give people tools that are complicated or that go against an established way of doing things in the company. To check whether the sustainable travel policy or new travel management system is intuitive and easy to use, select a core group of people of different seniority levels to test it and give feedback before it's rolled out to the whole group. Be sure to give them specific criteria for the type of feedback you want so that you don't get buried in highly detailed (but irrelevant) feedback.


Enforce the sustainable travel policy at a team level
The success or failure of your sustainable travel policy should not sit on one person's shoulders. To make sure that there is an equal split of responsibility, give team leaders ownership for their own team's travel and make sure it's in line with the sustainable travel policy. This will give teams the autonomy to manage themselves, but also create more accountability when you're assessing carbon emissions totals.


Make it a little competitive
A little bit of competition never hurt anyone (!), particularly when a positive result is ultimately good for the planet. Consider whether to set goals for individual teams to reduce their carbon emissions and announce a "winner" every quarter to make it a bit more fun.

Celebrate the results
Who doesn't love a good news story? Sharing milestones with your employees will boost morale and reinforce the message that its "progress not perfection" that the company is looking for, and that everyone has an important part to play in the outcome.

Never stop monitoring your progress
Having quarterly or bi-annual check-ins will make sure that the initiative you've introduced stays on track. Maybe your reduction goals weren't ambitious enough or there's a new, better solution on the market that will make your life easier. Taking action on these learnings regularly will make sure that any new initiative you introduce keeps evolving over time.

Encourage knowledge sharing
Maybe the sales team travels regularly for work and has useful travel hacks or local transportation tips to share. This sort of sharing should be widely encouraged and documented to not only create a positive and inclusive internal travel culture, but also help keep sustainability top of mind when people are on the road.