Travel Management
4 signs you need a Travel Management System as an SME
Discover the benefits of a Travel Management System for small to medium businesses. Streamline booking, save money, and enhance your employees' travel experience.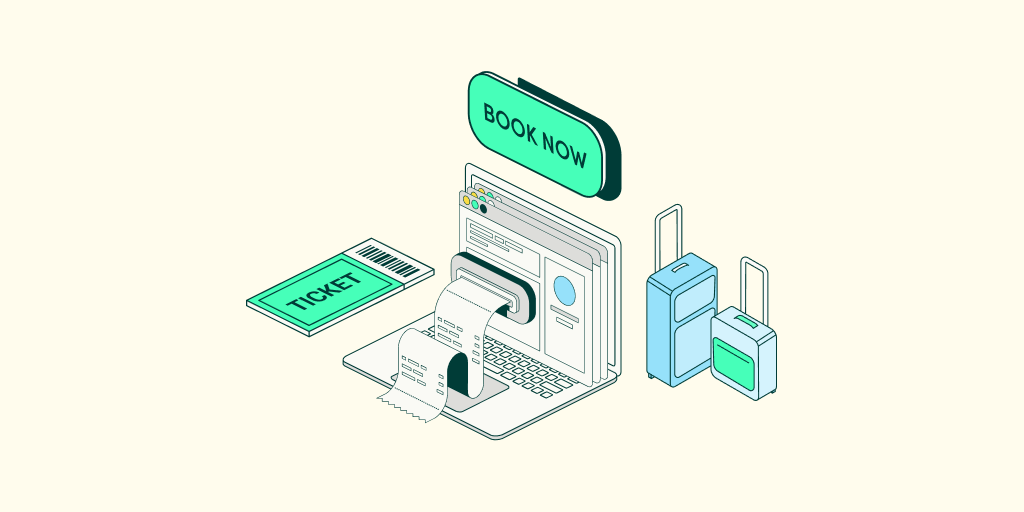 If you're an SME (small or medium sized company), you may not have the same travel requirements as your bigger competitors, so the idea of investing in a heavy-duty travel management system may seem excessive. However, as your SME grows, you may find you encounter some growing pains when it comes to business travel. Here are a few of the common ones:
4 signs your SME may need a Travel Management System
1. Growing Travel Complexity
As your business expands and your team embarks on more business trips, the complexities of managing travel also increase. Booking changes, expense tracking, and keeping travel documents organised can quickly become a headache without a centralised strategy in place. A Travel Management System (TMS) steps in to alleviate these growing pains, and is a great opportunity for you to optimise your capacity and save time.
2. Lack of budget control and oversight
In the early stages, managing business trips might seem simple for a small company with just a few trips each year. However, as your business gains momentum, uncontrolled travel expenses can spiral out of control, especially with decentralised bookings and a lack of defined spending limits. A TMS is your solution to regaining control and keeping budgets in check. This is a great opportunity to save money, and will give you the insights to predict future spending.
3. Enhanced Employee Care and Safety
SMEs don't always have dedicated resources for travel risk management, which in turn makes it harder to ensure the safety and well-being of employees on business trips. A TMS gets you access to many of the same tools and resources as larger organisations, making you more resilient to risk. As your company grows and more employees are on the move, Duty of care (the legal obligation to research, plan, and implement a strategy to mitigate the risks involved for employees travelling for business) and general guidelines and policies to protect your employees and your company, are also essential - even for small companies. With a TMS you can make sure that everyone is covered by and adhering to the policy you put in place, making sure your travelling employees are in safe hands.
4. You need to start reporting your Scope 3 emissions
Pressure from employees, investors, stakeholders or regulatory compliance and reporting standards creates a need for greater transparency and automated data collection. A TMS will give you the tools to get an overview of all company trips, to save you the hassle of collecting pieces of information from separate booking sites. Climate-focused TMS systems like Goodwings will even help you collect, calculate and create an overview of your travel emissions data. If you need to start reporting in the next couple of years, a TMS system allows you to collect travel emission data immediately, since you'll need approx. 1 years' worth of data to create a baseline for your reporting.

If you find yourself ticking more than two of these boxes, it might be time to consider the benefits of a travel management system that can grow as your company does.

What are the benefits of a Travel Management System for SMEs?
It helps you manage all your company travel from one place

Finding a TMS that lets you book everything in one place is key to getting your SME organized - no matter your size, booking or travel style. If you're planning to scale your business, centralizing your travel program will give you visibility into your travel habits and developing travel requirements, and help you streamline your business operations.

If your employees are used to booking on commercial booking sites like Booking.com, Expedia or Momondo, it's especially important to find a TMS that offers the same selection of flights, rental cars, hotels and trains as they're used to. Combined with a great user experience, having one booking platform removes the complexity of having to navigate multiple booking sites.

It helps you control travel expenses and comply with policies

Look for expense reporting features that will make it easy for travelers to submit and manage their expenses digitally. This reduces the administrative burden on travelers, travel managers as well as finance teams. A TMS can also help ensure that your company's travel policies are always in check. To make it easier for travelers to follow a company travel policy, some TMSs give you the option to build company travel policies in automatically. This makes sure that travelers make bookings within company guidelines, and helps you control costs and stay compliant.

It's easy to integrate with existing systems

Make sure the TMS you pick is intuitive and that it creates a good experience for travelers and travel bookers. The system should fit into your existing systems and be easy for employees to adopt into their workflows, so you can get it up and running right away. For the sake of implementation, it is always a plus to have a reliable contact to help you set up the system and help you onboard employees. Most TMSs have the option to personalize the booking experience, save traveler profiles, include seat preferences, dietary restrictions, and loyalty program memberships. Being able to save settings takes the strain out of booking travel, and can also save a considerable amount of time for frequent travelers who need to make repeat bookings.

It keeps travelers safe

TMS solutions often include optional duty of care features, which give companies visibility into when and where employees are traveling, so they can make sure they're kept safe, particularly in the case of emergencies. Another great feature to look for are digital travel itineraries, allowing travelers to access all their travel details in one place. This simplifies the journey and reduces the risk of missing important information. Real-time notification of changes, cancellations and other updates about your travel is also a unique service you can get by investing in a TMS.

It helps you collect, calculate and organize your emissions data

As an SME, you may be facing increased pressure to track your business travel emissions according to the CSRD (Corporate Sustainability Reporting Directive). Even if this is not yet the case, most SMEs are now required to disclose their emissions if they work with larger organizations that are required to do this. Understanding the level to which you need to track and report on your travel related emissions will help determine if this is a feature you require in your Travel Management System. A good rule of thumb is that you'll need at least one year's worth of data for reporting, which means if you need to report in January 2025, you'll need to start collecting data from January 2024.


Discover the Travel Management System that puts the planet first
When should SMEs transition to a travel management solution?
Travel management solutions have a lot to offer, and finding the right solution for your company can save you both time and money. Since many SMEs have limited resources and time, this decision comes down to evaluating the risks and opportunities of having a TMS, as well as striking the right balance between covering your bases now and in the future. But what does travel management have to do with evaluating future risk and opportunities? A lot, actually.

As an SME, chances are you and your team are focused on short-term gains and needs. Yet, anticipating risks and opportunities can pave the way for efficiency, innovation, and cost-effectiveness.

For example, if your company's growth indicates potential travel expense challenges as the team expands, considering a travel management solution before reaching a certain team size is a strategic move. Likewise, laying the groundwork for future scalability and transparency in accounting and reporting by enabling a steady flow of data now will secure you for future accounting and reporting demands. Looking ahead and getting ready for the journey is fundamental for SMEs aiming for steady and sustainable growth.

Learn how Goodwings can help your SME
Book a demo today and discover how we can help you save time, money and emissions.