Sustainable Business Travel
Switching to sustainable business travel: 5 common pushbacks, 5 easy solutions
Introducing sustainable business travel initiatives is hard. We tackle 5 of the most common pushbacks and present solutions to help you get started!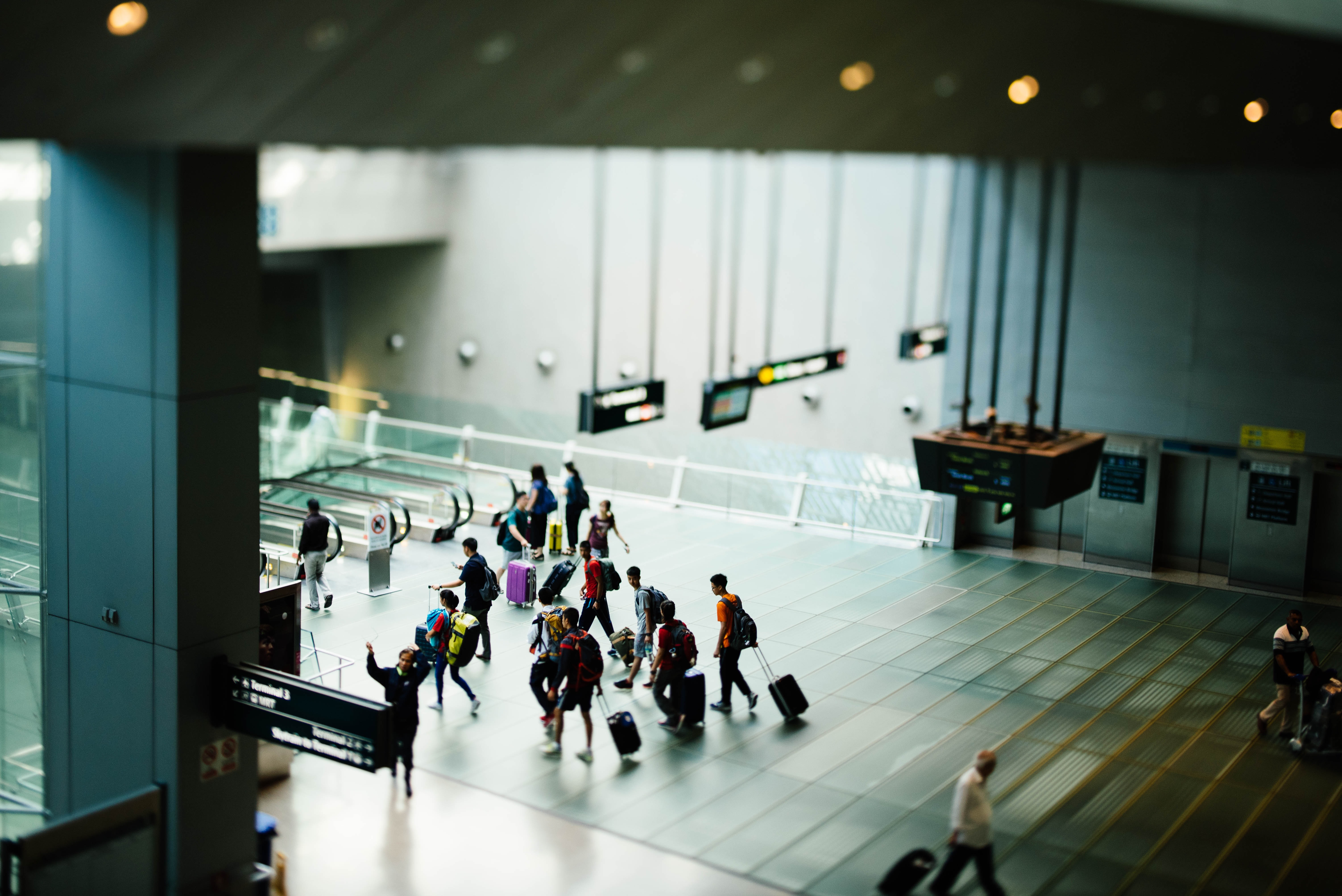 A recent survey of 112 global travel buyers and 1,800 business travelers on the topic of sustainability and business travel was a real eye-opener, and revealed the challenges that businesses face when it comes to sustainable travel. The good news? There appears to be genuine appetite on the part of travel buyers and business travelers for more sustainable travel options, but the reality is that many roadblocks remain. When asked about sustainability priorities in business travel, the main pushbacks were spiralling costs, a lack of education on sustainable travel options and insufficient tools to measure travel emissions.
Change is hard, especially in large corporations with set ways of booking and managing their travel, but with more pressure from governments to report on carbon emissions, and the rise of sustainable travel options like Goodwings, there is simply no better time to take the plunge and start leading from the front on sustainability. In this article, we address the 5 most common barriers to introducing a sustainable business travel program, and some small but effective ways to overcome those barriers.
1. "It costs more to choose sustainable travel options."
Finance Manager


It's certainly true that business travel costs have increased over the last two years and are set to rise (and eventually stabilise) in 2024. A long-term COVID recovery coupled with rising inflation, and fuel price increases are partly to blame, but it has resulted in almost every mode of transport becoming more expensive - in particular flights - and that's before businesses even consider reducing their travel emissions with a combination of Sustainable Aviation Fuel and removal offsets at check out.
With businesses increasingly focussing on the bottom line, it would be entirely reasonable to expect travel managers to prioritize cost over sustainability, even if this has damaging long term effects for the environment. This is not the case for everyone though. Forward-thinking businesses are finding affordable ways to prioritize sustainability, while still saving money on their travel. Manyone - the global strategy-design hybrid, became a Goodwings customer back in 2020 with a view to rolling out a sustainable business travel program across their organization. During that time they've taken significant steps to reduce their emissions with biofuel, and keep track of thousands of data points across every trip they take. This has all been achieved without any significant increases to their annual travel budget.
2. "It's hard to get people on board with a sustainable travel program"
Travel Manager
In the survey, a "lack of education" was cited as the second most common barrier to adopting sustainable travel behavior at work. That's not surprising. If employees don't understand why or how they're supposed to travel more sustainably, it's difficult for them to get onboard with a sustainable travel program, no matter how many times they're encouraged to do so.
It's also challenging to implement this at scale, as Mia Møgelgaard, Global Impact Manager at Skagerak observed before she introduced Goodwings to her team - "changing the habits of a whole team requires more than just convincing them that it's a good idea and good for the planet". To make it a success, it needs to be easy to implement and use, and direction needs to come from the top.
At the end of the day, people are not going out of their way to choose travel options that are damaging to the environment, so it's really down to a lack of information, support and easy solutions that would otherwise allow them to make more positive travel decisions. This could be, for example, having a sustainable travel policy that helps them assess the need for travel in the first place, as well as tools and prompts to help steer positive decision making, like opting for the the train instead of a plane, or choosing public transport instead of a petrol taxi.
Businesses that focus on educating their employees on the small but effective ways that they can reduce their carbon footprint and providing them with a sustainable travel management solution (TMS) or online booking tool (OBT) like Goodwings, can help show them how much they're emitting when they travel, and ways they can reduce their carbon footprint at every stage of the journey.
3. "There's no standard way for us to track our carbon emissions"
ESG Manager
When employees book their travel across different platforms, it's not only hard to keep track of their travel expenses, but it's an even more impossible task to get to the bottom of their carbon emissions. On a large scale, this quickly becomes an expensive and time-consuming problem, because it requires one person or a team of people to chase receipts and manually do the carbon calculations for each leg of the trip. With a multi-city business trip, a lot of travel emissions can also fall through the cracks, particularly for those in-between journeys like taxi rides and train journeys, which still add up but which are not captured by the majority of traditional travel management solutions.
A sustainable travel management system like Goodwings can help solve the tracking problem because it allows employees to monitor their full-trip emissions from A to B but as an automated part of the booking process, so there's no need to track down the emissions or expenses weeks after the journey has ended - it's all collected in one central dashboard. This not only ensures there are timely updates to emissions amounts, but that businesses can make adjustments throughout the year to improve their emissions scores.
4. "We don't have the right online booking tools to support our carbon budgets"
ESG Manager

Online booking tools come in many different shapes and sizes (and cost brackets!), but there are very few that are advanced enough to support ambitious carbon emissions budgets. Carbon budgets have been introduced as a way of making teams across an organization more responsible for what they emit, in particular when it comes to business travel. The idea behind a carbon budget is that it forces senior leaders to plan beforehand so there is more visibility around their emissions totals and travel spending. This requires careful planning (just like you would financial planning) and more consideration for when travel is necessary. Irrespective of company size, businesses need online booking tools (OBTs), or travel management systems (TMSs) that help, not hinder this effort, so that the company as a whole can stay on course with its Net Zero targets and carbon budgets.
With Goodwings' in-built approval processes, businesses can keep a tighter control over their carbon budgets, for example by excluding certain classes of travel (such as business class) or setting strict criteria for when it is necessary to travel for work.
5. "It's difficult to prove that a sustainable travel program is providing value."
CEO
Occasionally stakeholders need to be convinced that investing in sustainability and ESG efforts is going to pay off (especially if it's going to cost them money). But business leaders are now beginning to understand the value that it can bring their company - not only in reputation, but in revenue as well. In this sense, business travel is a low hanging fruit, and a great place to start reducing. That's because it's a big source of emissions - for some companies it accounts for 80% of their total emissions - but also, unlike a lot of other Scope 3 emissions sources in a company's value chain, they can be tracked simply and accurately in a single tool like Goodwings, the data of which is then readily available for annual sustainability reporting.