Sustainability & Business
"We needed a framework for the clients we work with, and the business we want to be"
Discover how Revolt, Denmark's first B Corp creative agency, got their B Corp certification and what it took to get it.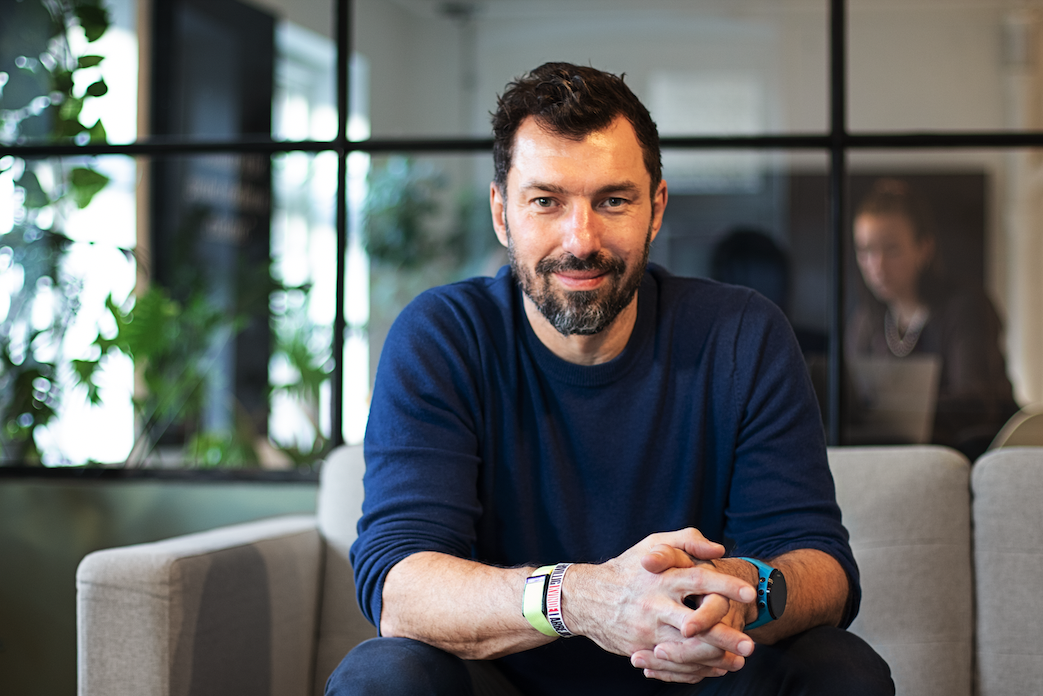 Interview by Alecka Micklewright
In March 2023, Revolt became Denmark's first creative agency to become B Corp Certified. The initial goal of their certification was to set some guidelines for how they select and work with clients, but it became more than that - serving as a compass for how they make long-term business decisions, how they choose the suppliers they work with and how they create a culture around sustainable values. We sat down with Revolt's Managing Director, Gus Murray, to get the inside track on what being a B Corp means to them, and what it took to get there.
AM: Why did you want to become a B Corp?
GM: Several years ago we decided that we wanted to work with brands that strive to do positive things, and we struggled to find a universal label for what is "good" - for example, is "good" an oil company that's building a solar farm? Or is "good" a plastic water bottle company donating to charity? Everyone has a subjective definition of what they think is "good", but it can't just be based on a warm and fuzzy feeling in your stomach - as a business you need to be able to back it up with something more than that.
AM: Is there any reason you chose B Corp, specifically?
GM: We looked at a lot of different accreditations - UNGC (UN Global Compact), SBTi (Science Based Targets initiative), CDP (Carbon Disclosure Project). Essentially we wanted an independent validation that what we do meets certain criteria - so it's not just us saying that we're a good brand. We started out with the SDGs (Sustainable Development Goals), because they tick a lot of boxes, but what we found was that it was too broad for our business. We needed specific guidelines or principles that could help us create the framework for the types of businesses we work with and the type of brand we want to be. That's why we ultimately came to B Corp - it felt good from a consumer point of view, but it also wasn't too technical. If you have to explain it, it starts to lose its value. We also thought it was good that it wasn't just climate and environment - it included categories like society and community - so it felt more holistic and presented a common language that everyone could understand. Being able to communicate "Business as a force for good" - is really positive. Everyone can get behind that.


"Being able to communicate 'business as a force for good' - is really positive. Everyone can get behind that."
A

M: What were the steps you took to become a B Corp?
GM: To start with, we hired a consultant to help give us some guidance. This helped us a lot, because they pointed out the information we needed to support our answers. The B Corp Impact Assessment is mostly designed for American companies that have a lot of workplace policies in place already (compared to the Nordics), so we had to put a bit more structure to some of the initiatives that were already in place. We also found that some of the questions were a bit vague or broad - of course this is because the questionnaire has to appeal to both product and service industries across all geographies - but having the consultant in place helped us make sure we weren't missing out on points just because we didn't understand the questions correctly.
After the initial phase with the consultant, I worked directly with our office manager to do the assessment. We involved other people, but on a limited basis. It involved a lot of investigative work to get hold of heating and water data from our suppliers, including our building manager - or getting in touch with the local authorities to understand how our garbage was handled. In a lot of cases these things were out of our control. For example, we sort our recycling here in our office, but what happens to it when we put it out on the street? There were a lot of areas that we could directly control, but others less so.
A

M: How did you find the process?
GM: For us at Revolt, it took a lot of work and time to get our B Corp status, so I can't imagine what it must look like for bigger companies. I'm in awe of large organisations that have been through the B Corp process - companies like Ben and Jerry's, LUSH or Patagonia. But I think it must be incredibly complex with so much information to track down, and the bigger you are the harder it is, so you have to be incredibly committed to the process. That said, it was definitely worth the hard work to get the certification, and to be the first creative agency in Denmark will hopefully will set the bar for others to follow.
AM: What was your biggest learning?
GM: Formalising your business structure with things like policies can seem a little cumbersome for small or medium sized businesses, but I think its key to walking the talk. Having policies in place means that you set a blueprint and standard for how the business should be run, without relying on word of mouth culture or the goodwill of your employees to pass on good habits. It means that, regardless of any big management changes, employees and suppliers can rely on certain standards to be met, and B Corp helps safeguard those standards.


"As a leader, it's incredibly valuable to go through the process so that you can go into detail on the areas of your business that B Corp makes you critique yourself on."
AM: What advice would you give others considering B Corp?
GM: I believe that everyone should do the B Corp Impact Assessment, whether they come out at the end with a B Corp or not. The practice of going through it means that you look at every aspect of your business, including climate, community and employees - and really pay attention to the things that matter. For example, looking at the vendors or suppliers that service your business - are they minority owned, are they female owned? If you look around your office, do you see representation? As a leader, it's incredibly valuable to go into detail in the areas of your business that B Corp makes you critique yourself on.
AM: Thanks so much for taking the time to talk to us!
GM: My pleasure!